As you can see from the picture we have several kits donated by Jolien & Hans, to learn how to Do It Yourself in a fun way, and you can even take the result home 🙂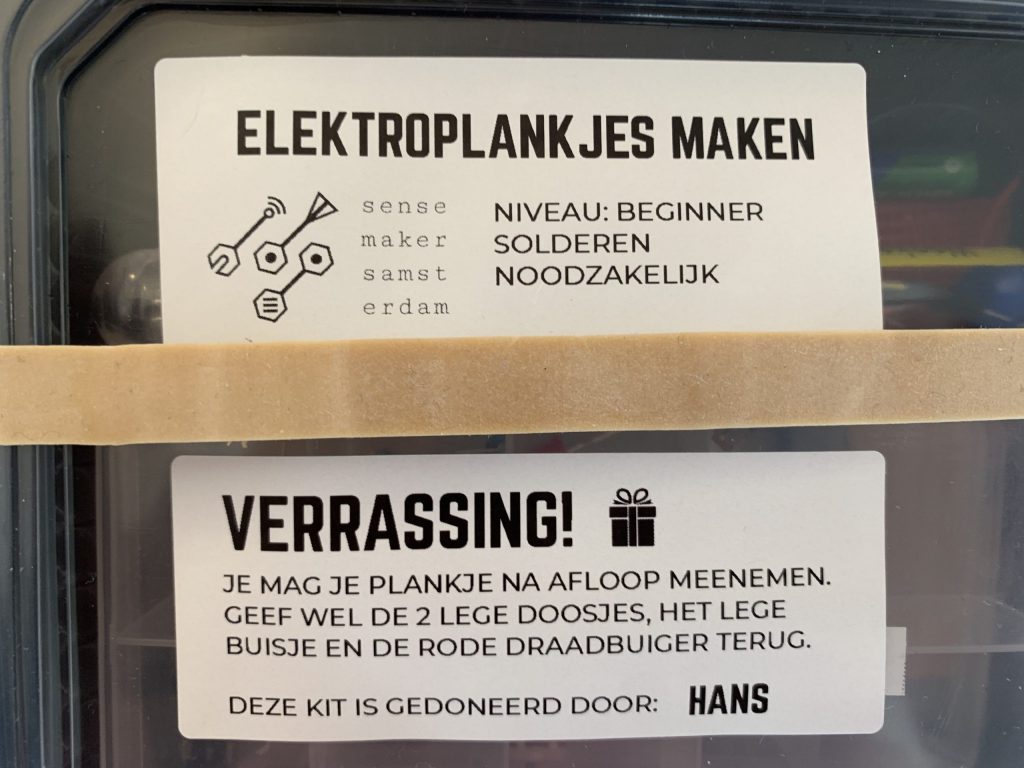 We also own an Arduino Starter Kit, kindly donated to Sensemakers by Ted. This kit contains 15 beginner projects and since each next project is a bit harder than the previous one this is an excellent starting point for beginners. Once you've finished all 15 projects, you know how to work with basic components and how to write simple Arduino programs.
If you've found your way around basic electronics you can try the Sensemakers LCD Kit, which aims to bridge the gap between starter projects and intermediate projects. It covers I2C communication and pullup resistors.